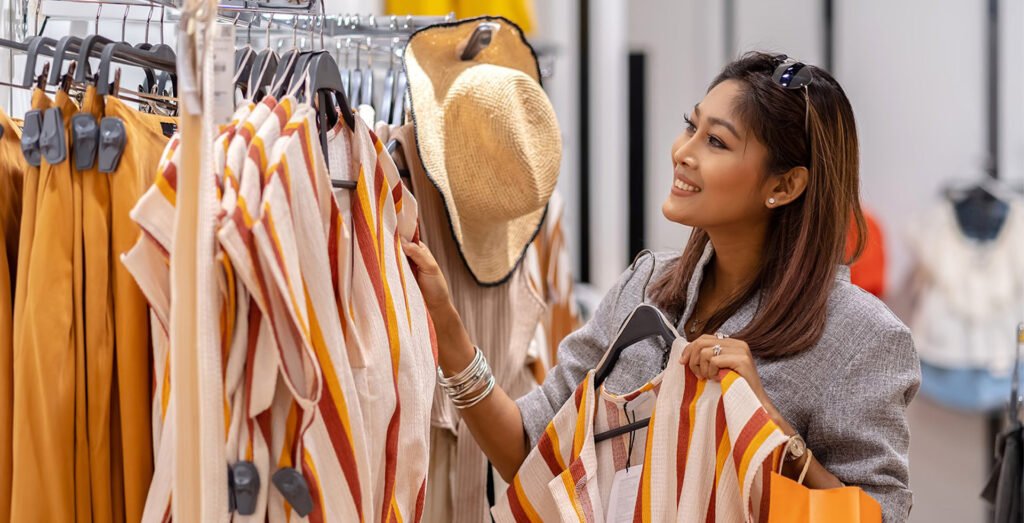 Top 5 Ways to Build Email Marketing lists using your Marketing Automation Platform
Introduction
Marketing list might seem outdated and dull compared to social media followers on Twitter and TikTok. Still, email marketing offers significant value to businesses and consumers, because nearly everyone has an email address and uses email daily.
One of the most important aspects of email marketing is your email subscriber list. Your marketing list can be the difference between the right people seeing your message and your message going completely unheard.
We'll explore marketing lists and why they're crucial, and outline 5 ways to build a quality list on your marketing automation platform that will boost the effectiveness of marketing efforts and keep bringing steady stream of revenue to your business

What is a marketing list?
Your marketing list is the core of running a successful marketing campaign. A marketing list is a list of current or prospective future customers that a business utilizes to increase sales and/or brand awareness. Depending on your business type i.e. B2C or B2B, your list will differ in terms of the information that it holds and captures.
A business to business (B2B) marketing list might include the prospects from select accounts, phone numbers, mailing address, tech stack, annual revenue, events attended etc. for use in different digital marketing or direct marketing campaigns.
Similarly, consumer marketing lists, or B2C marketing lists, on a basic level, might contain the name, address, phone number and email address, and a more detailed marketing list would include detailed demographic data such as marital status, income level, purchase habits, interests, affinities etc.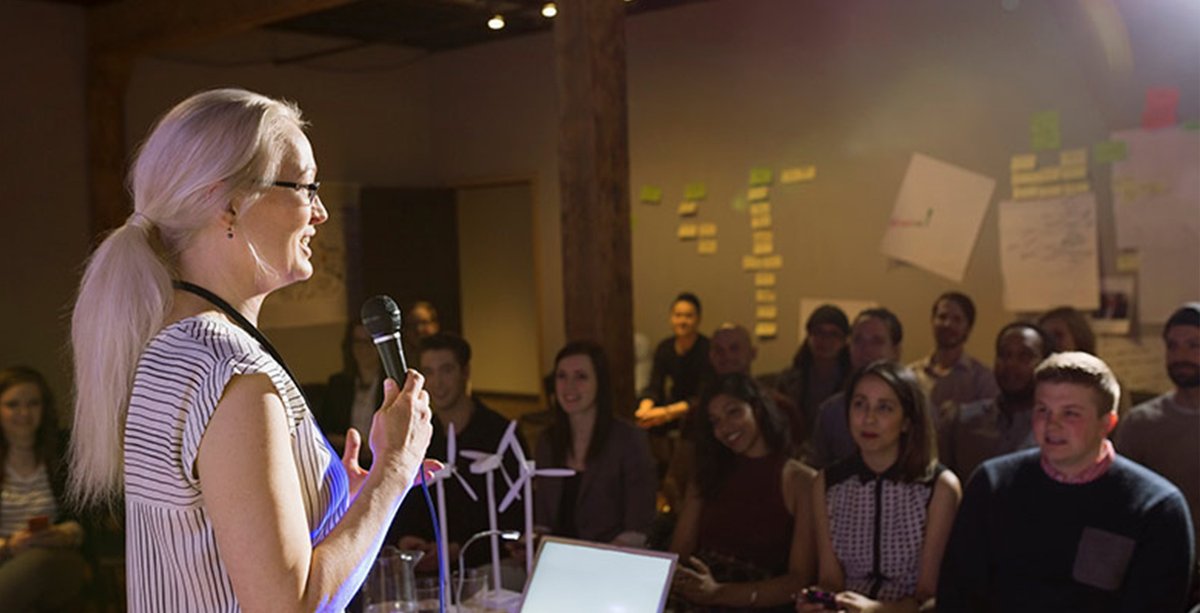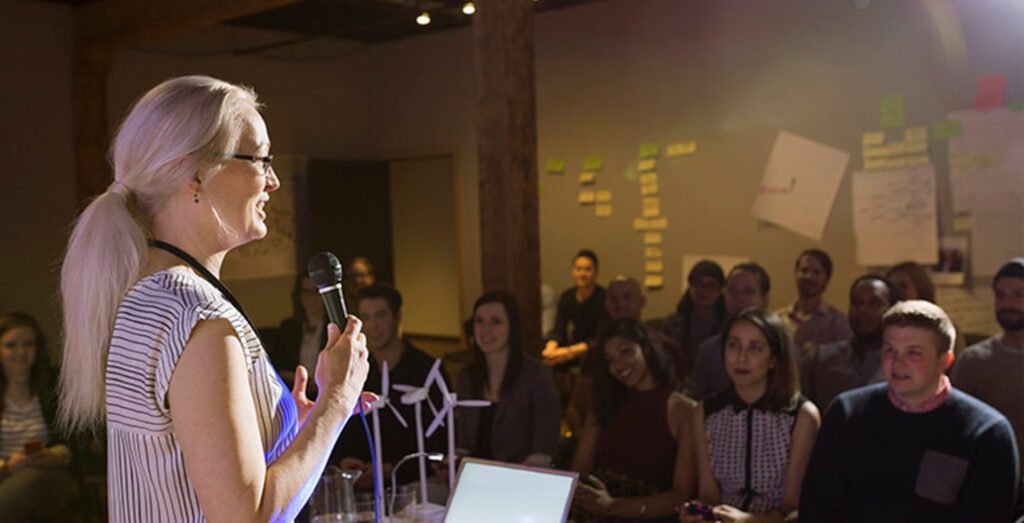 Why is it important to build a quality Marketing list?
Building a robust marketing list with quality contacts is essential to creating effective marketing campaigns that show a good return on investment. There are many different ways to build and segment marketing lists. How you generate a database of engaged email audiences depends on your marketing goals, audience personas, and the strategies you've put in place to communicate to those audiences.
Build Email Marketing Lists on Marketing Automation Platforms
Marketing automation solutions are designed to intelligently nurture leads along until they can be handed over to a sales team. These solutions have lead scoring, and automatically push leads over to sales reps when enough of the right kinds of interactions have occurred between the prospect and the marketing when the score is high enough to make the prospect a likely lead.
ESPs, on the other hand, are mainly used for direct conversion. Emails might be automated and a prospect might get a different email message based on whether he looked at a retailer's website. Emails can also be used for branding and for information purposes too, but these are usually done as part of a marketing and therefore sales process that—in the end—will be a direct conversion that doesn't require a salesperson. But they can't score leads (which is a big part of marketing automation).
Hence, marketing automation is most often a better fit because it tends to have longer sales cycles and a marketing department tasked with developing and nurturing leads. Companies like B2B have to have enough interaction with a lead that they feel comfortable handing that lead over to sales.
That takes us right back to the biggest difference between the two: In general, the ESP is used to make sales of the stored list while marketing automation is used to make leads out of the same.
Beyond just storing email addresses, marketing automation platforms help store comprehensive marketing data which will not only help you understand your audience better but also help continuously improve campaigns. ESPs only store email addresses.
Also for ensuring your marketing messages to customers are consistent through all marketing channels you need marketing automation at the outset. It will help foster better customer retention and loyalty.
Here are five of the best strategies for how to build an Marketing list using marketing automation platforms in a jiffy:
Let's begin!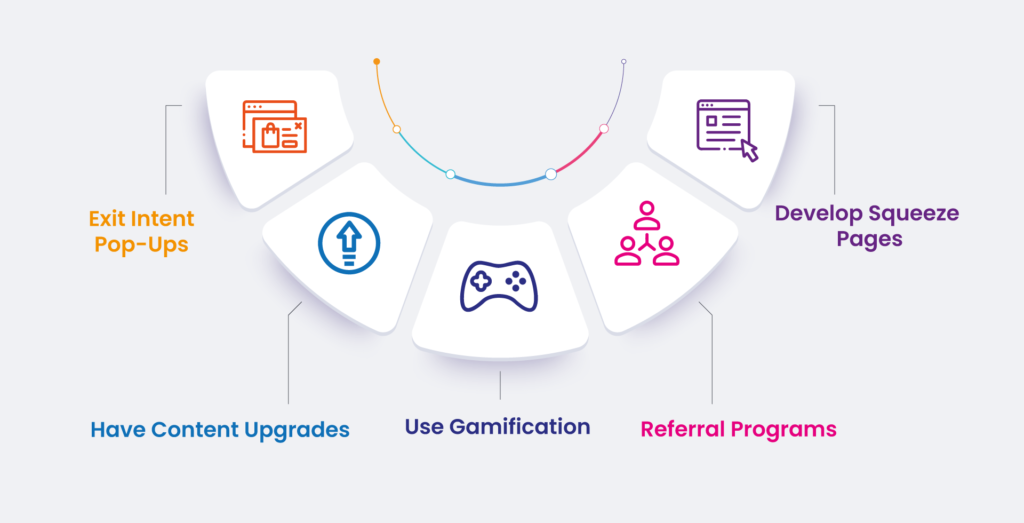 1. Exit Intent Pop-Ups
Exit popups monitor a user's mouse behavior and fire exactly when a visitor scrolls to the corner of a page to exit the window, navigate to another page, or return to their previous page. By crafting a relevant lead capture popup for your visitors, you can maintain that you're putting the right offer in front of the right visitor at the right moment.
The goal of these pop ups is to prompt a visitor to take action before leaving your website. For example, many online retailers use exit intent popups to offer a promotional deal or coupon to entice shoppers to stay on the page.
The exit intent popup is one of the many to build Marketing lists, when used strategically, can enhance conversion rates.
Hubspot uses its exit-intent popup as a way to collect subscribers for their email list. They realize that if you've read a certain amount of posts on their site, you're warm to their newsletters.
They then back up the value of their content with the headline "Join 215,000 Fellow Marketers" — adding a bit of social proof to the mix. If 215,000 already joined their email list, shouldn't you as well?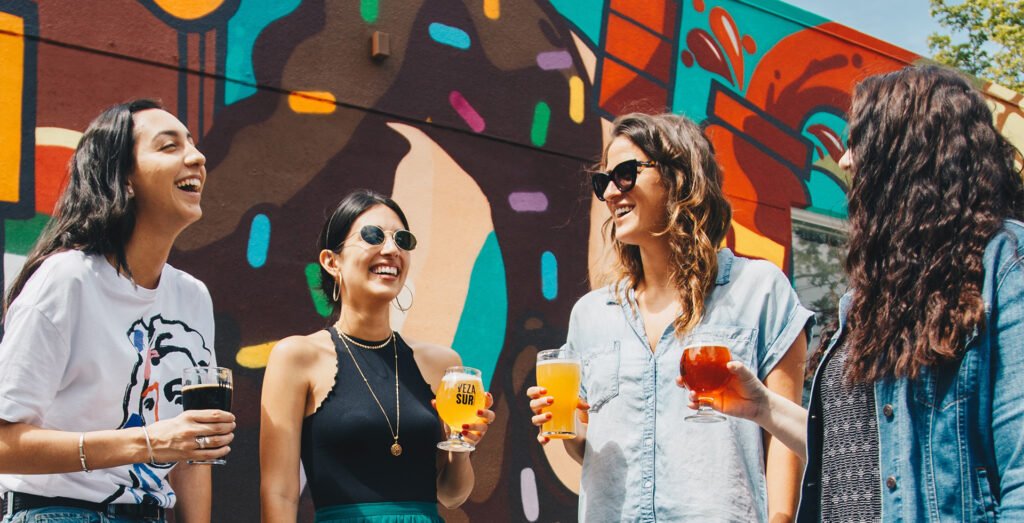 2. Have Content Upgrades
A content upgrade is a lead magnet designed specifically for a certain blog post or page on your website. The best content upgrades are relevant to the content they're attached to and the audience you're trying to reach.
It is simply bonus content that people can get access to in exchange for their email address. Unlike traditional "site-wide" lead magnets, however, content upgrades are unique to the specific content that people are already reading or listening to on your site.
Overwhelmingly, people prefer to exchange their contact information for actionable, informative content. You just need to offer them a digestible, actionable alternative in exchange for an email signup.
Types of content upgrades include:
Cheatsheets
Quick-start guides
Printable resources
Checklists
Case studies
Webinar replays
If you already have content on your website that brings in a lot of traffic, create content upgrades for your most popular posts.
The Penny Hoarder upgraded their blog post about writing on Medium with a PDF guide for improving your finances. This works well because people reading this post are probably trying to find ways to make more money, which may indicate they're on a path to improving their finances.
3. Use Gamification
Gamification is the technique of introducing interactive aspects of game play to a lead capture form. The technique is largely popular as it satisfied a basic human need of reward and gratification. Marketers have been employing varying levels of complex games to engage audiences as well as capture their information for future marketing use.
Marketing techniques based on gamification seek to take advantage of people's natural drives for competition, socialization and fun.There are a number of possible types of gamification that you can employ on your landing pages or website, some are given below:
Spin and Win
Social Media Contest
Sweepstakes and Giveaways
Scratch Codes
Content Creation Contests
Trivias and Quizzes
Gamification campaigns reward consumers with unique discounts or freebies in exchange for their email addresses. These rewards have trickle effect on users who can be motivated to make a purchase as they believe they have "won" something. Those who haven't made a purchase, their information can be leverage for campaigns in the future.
At Doggiliciouus and ItsOllie we deployed Spin and Win Campaigns on first time users who visited our website. Atleast 5% of the participants made a purchase using these discount coupons which pushed the ROAS of our paid advertising campaigns by 35%. Furthermore, it helped negate the brand value attrition due to heavy discounting upfront and also attract better customers whose sole interest wasn't just leveraging heavy discounted offers.
The random nature of winner selection paired with the ability to earn more entries by completing actions like social follows, refer a friend, repeated website visits etc. made this sweepstakes perfect for building engaged audiences for both the new and emerging digital brands.
At both ItsOllie and Doggiliciouus, we integrated Omnisend with ViralSweep to seamlessly create integrated campaigns with smooth flow of information from gaming experience to marketing automation.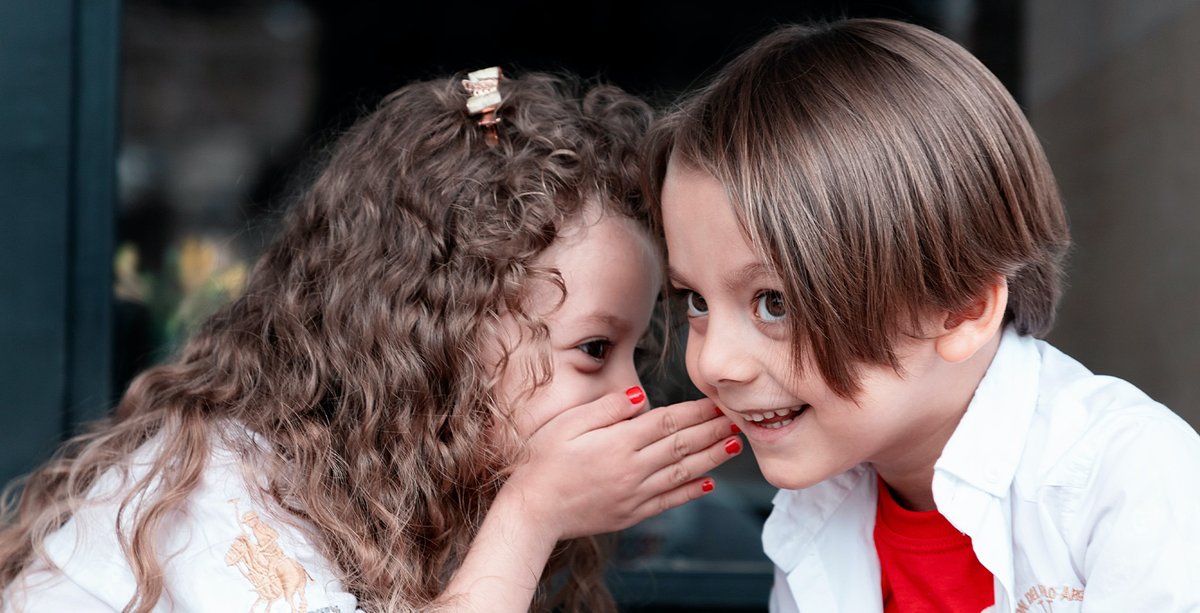 4. Referral Programs
We all love receiving things, especially if it's a reward for continuously promoting our favorite brands. Utilizing something like a referral program can create a niche within your email marketing strategy and ultimately help to grow your marketing list.
A referral program enables you to incentivize customers to refer others. According to referral marketing statistics, people are four times as likely to buy when referred by a friend. In addition, you can send an informative email to your opt-in email list to get the word out about your referral program.
Your audience may not be aware of your referral program, so make sure you use an attention-grabbing subject line like 'Invite Friends. Make Money' to grow your marketing list. Once your subscriber has opened your referral email, the deal must be exciting and lucrative enough to share. Try to give away something valuable in exchange for a referral.
This can be free shipping, a $50 coupon or discount, a 25% discount, or even a free gift.
This works wonders and helps you get new contacts, and even new customers.
For example; There's a ride-share app which builds referrals into its product—assigning each customer a personalized referral code as soon as their account is activated. Every time a new account is created using a customer's referral code, both parties get their next Uber trip free.
With a marketing automation platform running your referral marketing campaign, you can leverage data to identify your champion customers or potential champions and treat them like royalty for being the most vocal ambassadors of your brand. This segmented group of customers can also be your best audience for surveys, feedback loops, new product testing, and a host of other marketing and product development initiatives.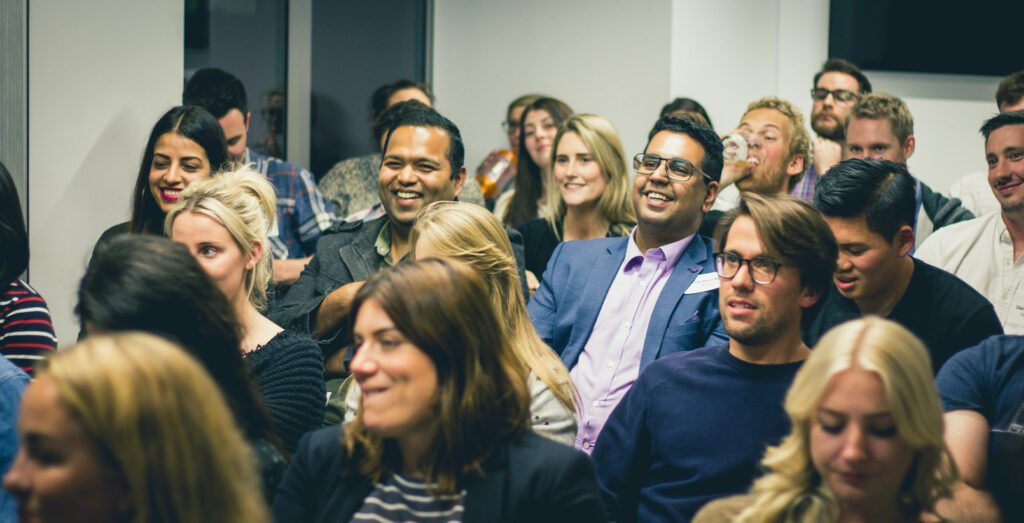 5. Develop Squeeze Pages
Squeeze pages help you to collect leads. Squeeze pages are a type of landing page but not quite the same. The sole reason for a squeeze page is to get the prospect's email address. To get more emails with a squeeze page you first and foremost need one thing: a valuable lead magnet. A lead magnet could be a free eBook, a whitepaper or free templates. It has to be actually valuable for your audience—after all, they are giving you their email in exchange.
Take a look at what MarketingSherpa does in their squeeze page. The headline of the squeeze page leverages social proof by inviting the visitor to join thousands of weekly readers who take advantage of MarketingSherpa's free advice. The copy states 'receive practical marketing advice for free' which is benefit-focused, letting readers know exactly what they stand to gain by trading their name and email address.
For the best outcomes from such initiatives, with a marketing automation tool in place you can put contacts coming from a specific squeeze pages on targeted lead nurture track for funnel acceleration. Data from marketing automation tool on your squeeze page can be an excellent resources for building your future content and search marketing campaigns.
Conclusion
Marketing lists are your bread-and-butter for successful marketing and have intensely high ROIs compared to other forms of marketing. And, they're easy to build. To bulk up your list quickly, start with making sure your capture form is as user-friendly as possible. But why stop there? Continually adding to your list is going to drive even more new business for you over time.
Although email marketing may be daunting if you're just dipping your toes in, take heart.
P.S., If you need help getting started, we're always here to help.
Related Articles
---