5 Best Marketing Automation Tools for B2B Marketing
Introduction
Successful B2B marketing requires numerous tactics working together to achieve some common marketing goals.
Marketing automation can help improve your workflows and streamline processes to achieve quicker and better results. And using the best B2B marketing automation tools is the way to do it.
But which marketing automation software solution should you choose for B2B marketing? After all, there are so many options, each claiming to be the best.
We've gathered the top 5 best marketing automation tools for B2B marketing that help to make it easy to track the repetitive tasks of your marketing teams. Explore the best ones whether you're a small business, digital agency, and enterprise.
The Top 5 Best Marketing Automation Tools for B2B Marketing
Let's Begin!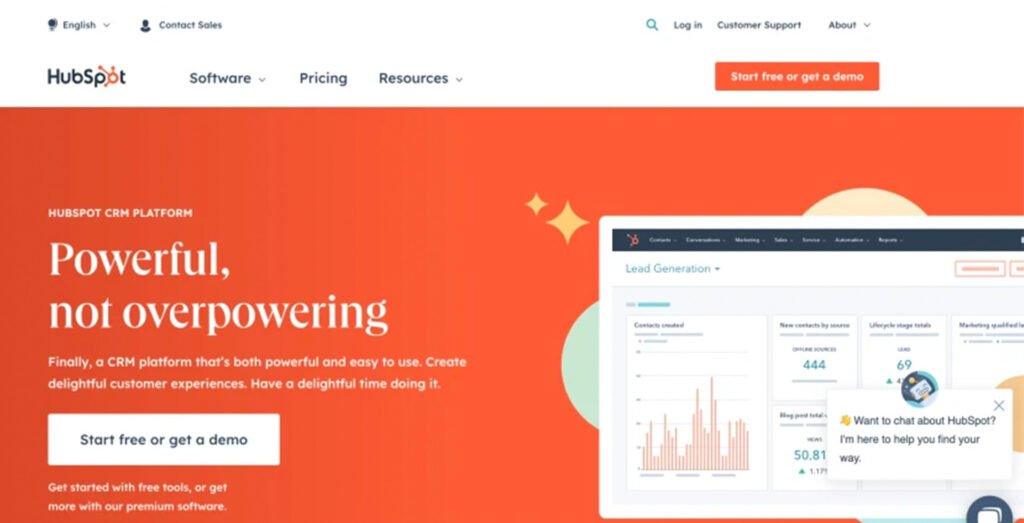 1.HubSpot
HubSpot is a full software stack dedicated to sales, marketing, and customer success. As the leading inbound marketing software available today, HubSpot is widely known for its customer relationship management (CRM) abilities as well as its advanced workflow options and easy-to-use interface. The software also emphasizes the relationship between marketing and sales—an added functionality that makes it easy for different teams to work together.
HubSpot offers a variety of capabilities centered around marketing, sales, and customer service. With HubSpot Marketing Hub, B2B companies can utilize a unified SaaS platform to attract audiences, convert visitors into customers, and develop inbound marketing campaigns. Marketing Hub's automation capabilities include content management, multi-channel customer engagement, account-based marketing, revenue attribution reporting, sales management, landing pages, email marketing, prospect engagement, service-centric modules, and more.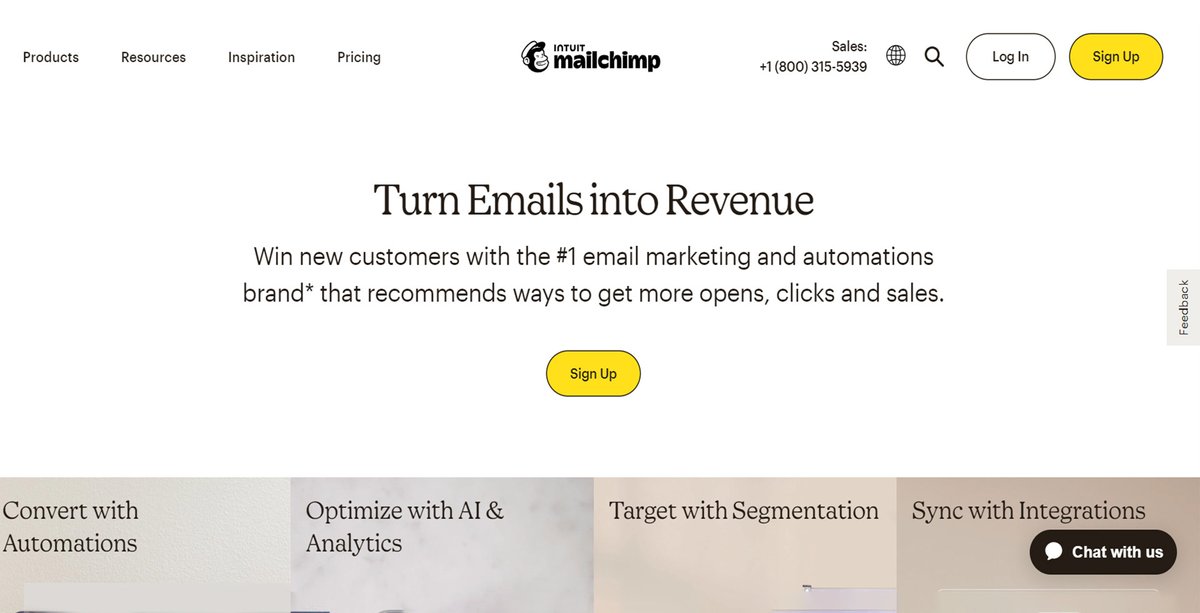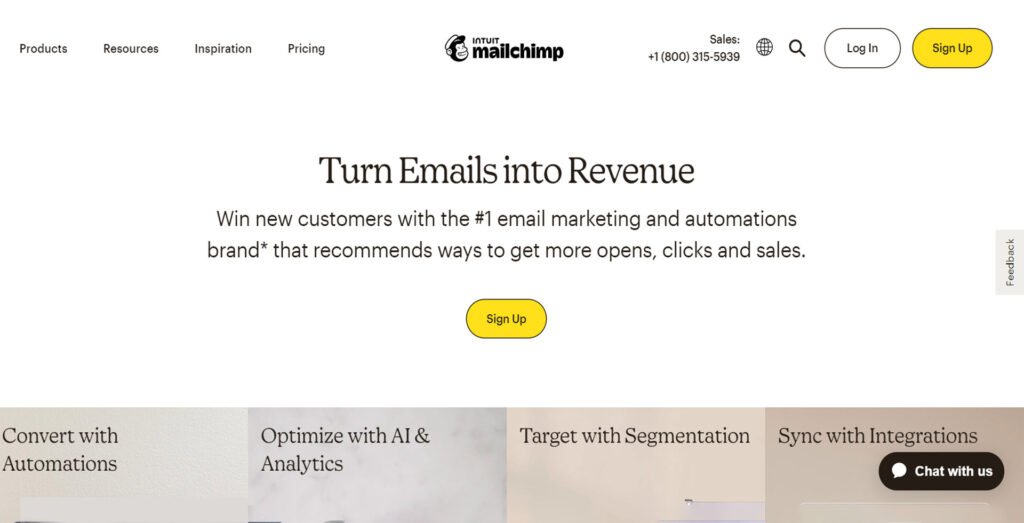 2.Mailchimp
Mailchimp has evolved from a newsletter solution to a Marketing Automation system over recent years for B2B marketing. For marketers it now offers a good starting point for many automation scenarios. Especially its new Customer Journey Builder is a great improvement over the previous Automations editor.
But Mailchimp's strategic focus in launching new functionality has primarily been on e-commerce. It has optimized integration with leading B2C e-commerce platforms. And their cross-channel marketing approach is focused on Facebook social posts, Facebook ads and postcards. Some B2B marketing automation tools for b2b marketing options however are still missing. This is where integration of Mailchimp with other software can help you out.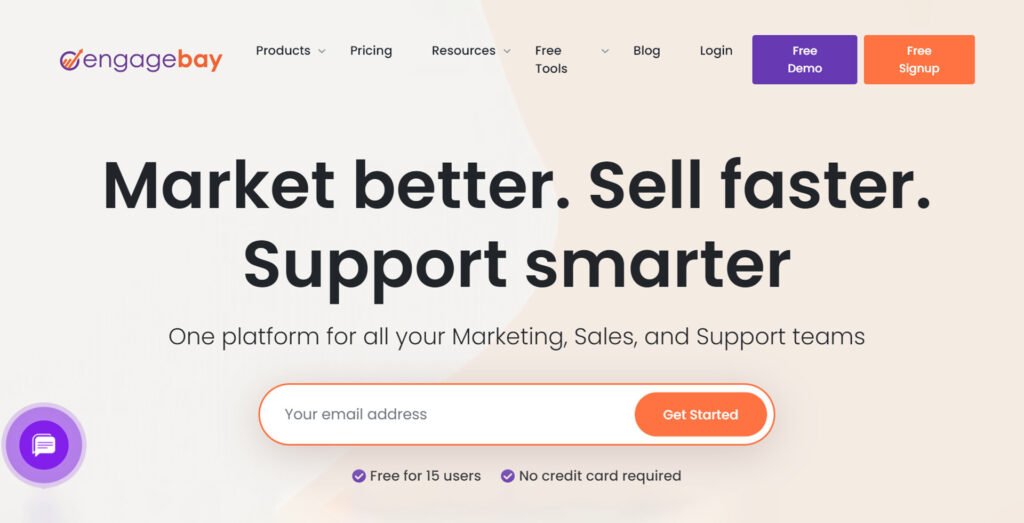 3.Engage Bay
It is an all- in- one marketing automation tool for B2B marketing with separate areas for the three golden aspects namely marketing, sales, and service. It allows the customer to take any or all of them according to their need. In the marketing bay, it has a set of automation tools such as social media calendar, design tool to create instant landing pages, graphics, and newsletters. It also facilitates multi-channel marketing operations automation.
In the sales bay, the software is equipped with customer success tracking tools that let you keep a track of your customer engagement and churning. You can schedule appointments with your client and assign tasks to your team, all under one virtual roof. Overall, Engagebay is a pretty comprehensive solution for all your automation needs for B2B marketing.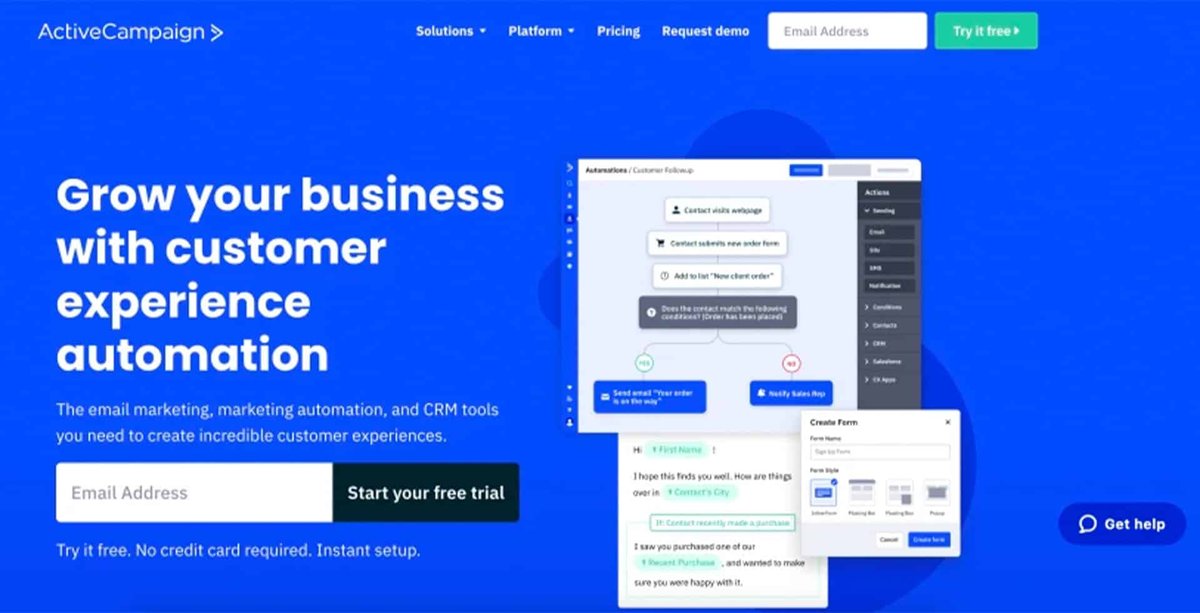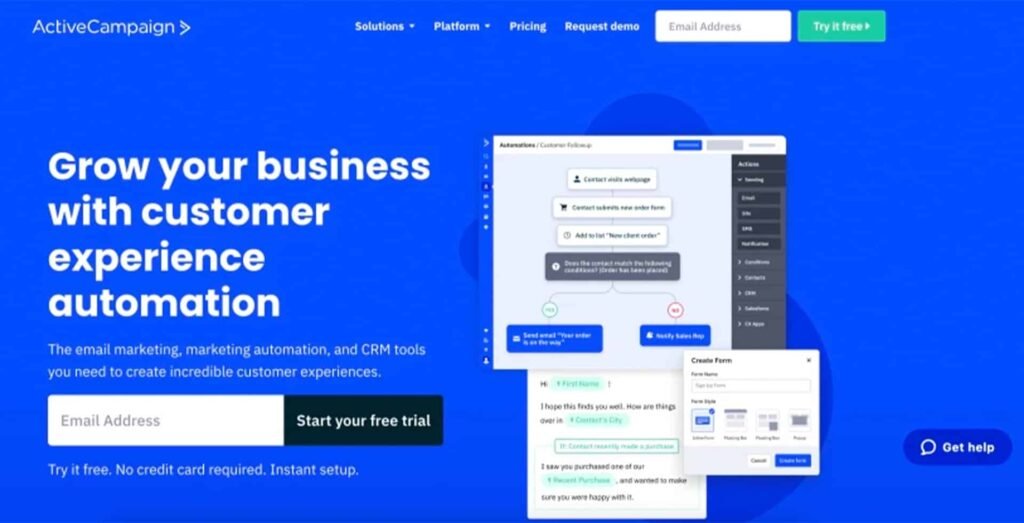 4.ActiveCampaign
Its Customer Experience Automation (CXA) platform provides email marketing, marketing automation, CRM, and sales automation solutions to clients across industries. Their marketing automation tools for b2b marketing tool offers a simple visual overlay, showing users how automations connect and the features of each campaign. With ActiveCampaign's B2B capabilities, companies can nurture customer relationships, grow their business, and improve how they connect with target audiences throughout the buying journey with personalized messaging across email, text, messaging, chat, and social.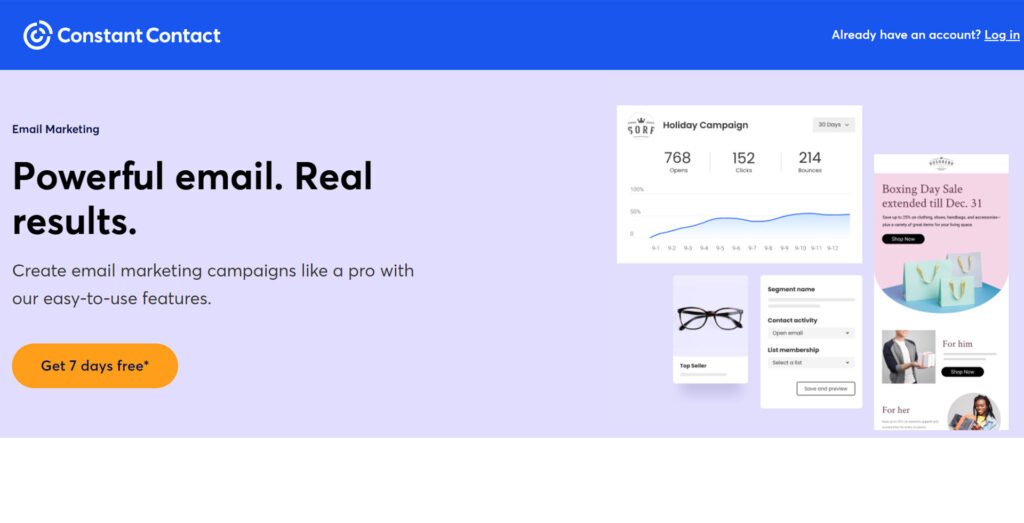 5.Constant Contact
Constant Contact is a well known email marketing tool for B2B businesses. It does a great job of providing basic functionality in a way that is very easy for even non-technical users to take advantage of. The ease of use and affordable cost are its biggest differentiators.
Constant Contact is for the small B2B business owner who wants to quickly get started with organized email marketing and doesn't anticipate needing any advanced functionality down the line. The tool is a great choice for you if you fit this description, but if you plan to expand your marketing automation efforts in the near future, this isn't the tool for you.
Final Thoughts
Choosing the best marketing automation tool for your B2B business is crucial to the success of your marketing campaigns.
Good marketing automation tools for b2b marketing software can help you create customized automated workflows to simplify your marketing process. That helps in saving time, effort, and money spent on doing repetitive tasks.
However, given the number of marketing automation software available in the market, it's difficult to decide. That's precisely why we curated this list of the best automated marketing software.
Most of these tools offer either a free plan or a free trial, so you can try them out and make an informed decision. We hope that this blog will help you to choose the right tool. 
Ready to work smarter, not harder? Try Zavops today.
Related Articles
---