Mailerlite V/S MailChimp: Which is the best for you in 2022?
Email marketing is critical for demand generation as 99% of your website visitors will never come back again so collecting their email addresses and then nurturing them is the best way to generate qualified leads or bottom-funnel conversions. To support your email marketing campaign strategy it is essential to choose an email marketing tool Mailerlite Or MailChimp to augment your tactics, quite similar to finding a pair of denim that fits you the best. mailerlite vs mailchimp
Email marketing and marketing automation have always been the core of growth marketing for SaaS products and digital to consumer (D2C) brands alike. At the same time, it's one of the best ways for B2B services and enterprise products to interact with their customers. It helps you keep them engaged and updated with your business updates and enhancements.
Choosing the best email marketing platform doesn't need to be a lot of research and experimentation if it is planned well. Once you have decided to leverage a platform you are kind of locked in, since migrating to a newer platform involves not only time-consuming efforts but also a lot of additional overheads and costs. In this blog we'll compare Mailerlite V/S MailChimp.
MailerLite vs. Mailchimp: A Bird's Eye View
Mailchimp and MailerLite are two terrific options that you can shortlist if you're looking for two economical options that will scale with your organization. Both help in building and executing eCommerce automated campaigns, and B2B lead generation email marketing campaigns.
MailerLite is a simple platform that aims at small businesses, freelancers, and solopreneurs. It's not feature-packed and the truth is, they're not constantly updating the platform like the MailChimp team.
MailChimp, on the other hand, tries to be everything to everyone. It's a feature-packed platform that holds your hand as you figure your way around.
Here in this article, we'll compare MailerLite vs Mailchimp to help you determine which is the best for you in 2022.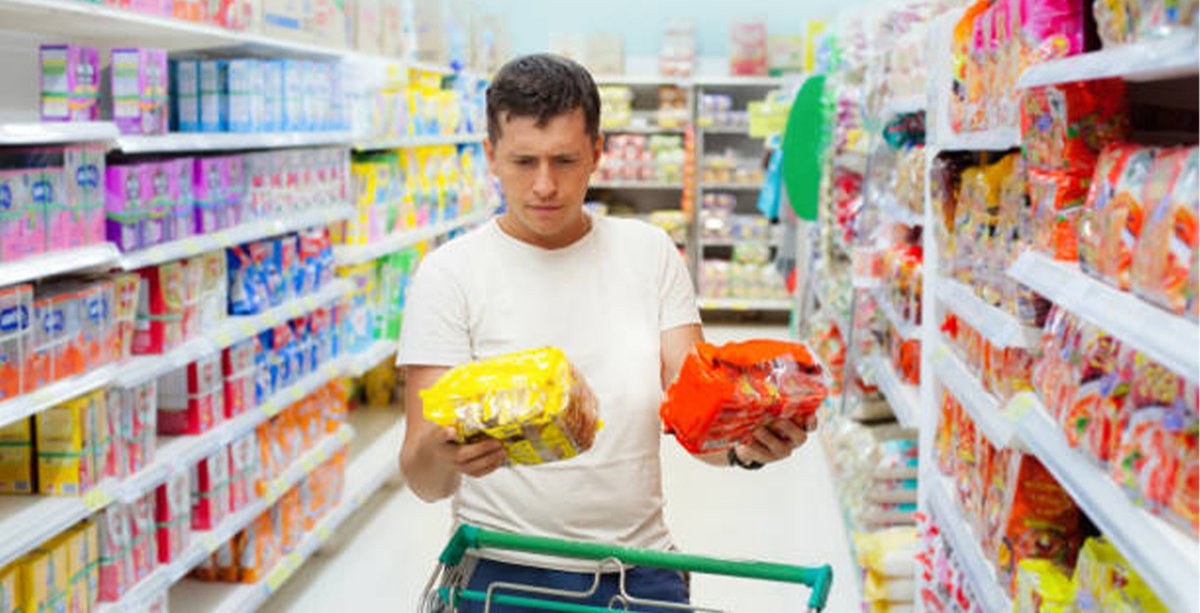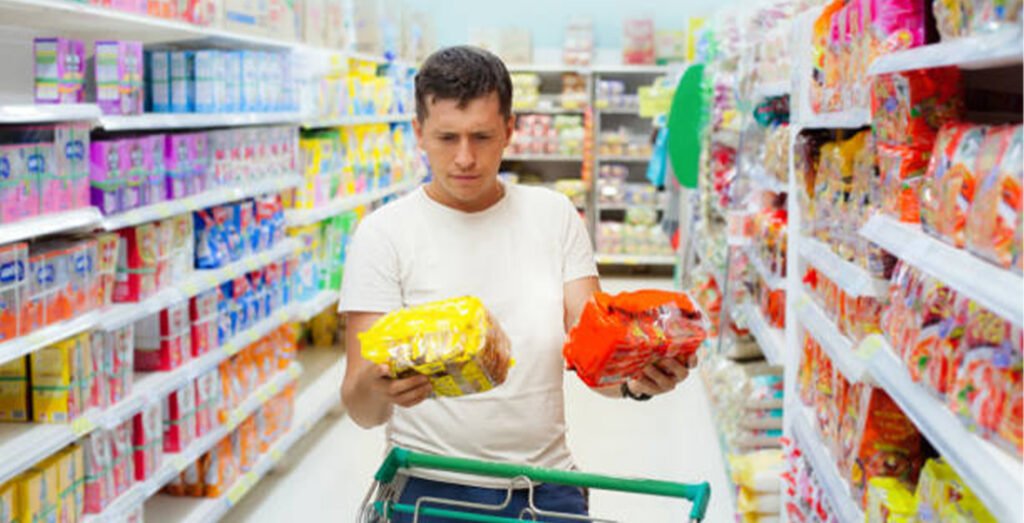 Here in this article,
We'll compare MailerLite vs Mailchimp to help you determine which is the best for you in 2022.
Who is MailerLite for?
As MailerLite has a solid free plan, a step-by-step approach to completing tasks, and an abundance of in-app help and digital marketing tips, it's a good option for solopreneurs and small businesses.
MailerLite features a generous set of advanced features and it is suitable for marketers of any level, even for beginners.
It also has enough features for businesses that prioritize email marketing and want to create complex campaigns to drive significant return on investment (ROI).
Who is Mailchimp for?
Mailchimp is for marketers who love data. Its analytics-driven approach combined with its machine-learning algorithms for functionality such as segment creation mean marketers can get deep insight into their audiences.
Mailchimp is a fast and straightforward tool that provides numerous design options and good integrations and reporting.
Mailchimp's ease of use also means marketers of all experience levels can quickly get up to speed with even the more complex features.
MailerLite vs Mailchimp Pros and Cons
There are many outstanding email marketing platforms nowadays, and they provide various features that can help you improve your marketing strategy.
Let's learn more about two of the most popular and efficient tools: Mailerlite vs Mailchimp
MailerLite vs Mailchimp comparison based on the top 5 features.
Let's dive in!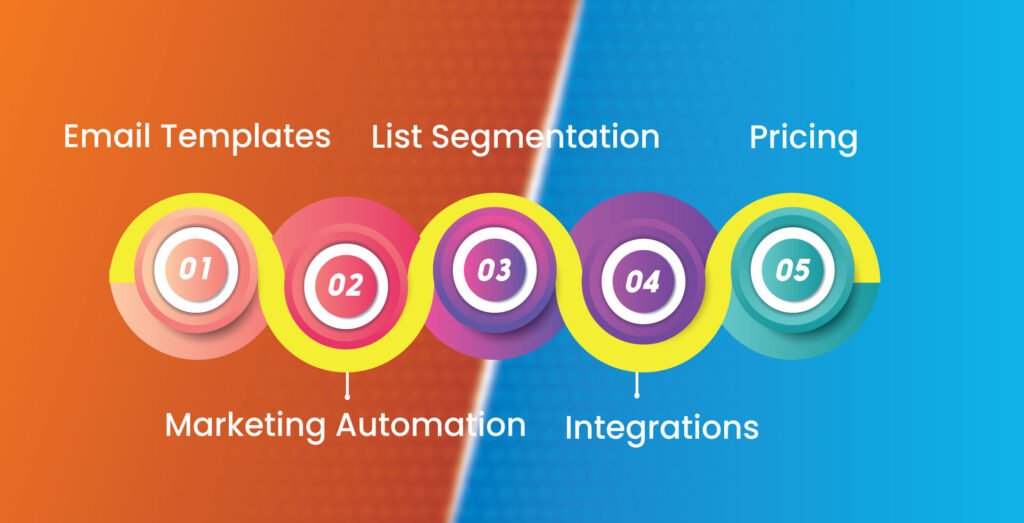 1. Email Templates
Email templates are a must if you invest in a marketing platform. These templates allow you to build beautiful campaigns with minimum effort.
MailerLite Email Templates
MailerLite offers a large variety of email templates, more than 70 to be precise. Although they are rather simple, the advantage is that they are very easy to use and personalize.
With the help of this platform's user-friendly email editor and numerous customization features, you can create a unique email in a few minutes. Moreover, these templates are professionally designed and have been tested to meet the highest performance standards.
Mailchimp Email Templates
Mailchimp provides a great selection of templates. They are easy to use and personalize according to each brand's identity. The drag-and-drop editor enables you to set up your email campaigns using these ready-made emails.
There are approximately 100 options you can choose from and they are divided into several categories including newsletter templates and promotional emails. Furthermore, you also get blank templates you can personalize.
Conclusion
This is a pretty tight battle since both platforms offer a similar number of email templates. We consider it a tie.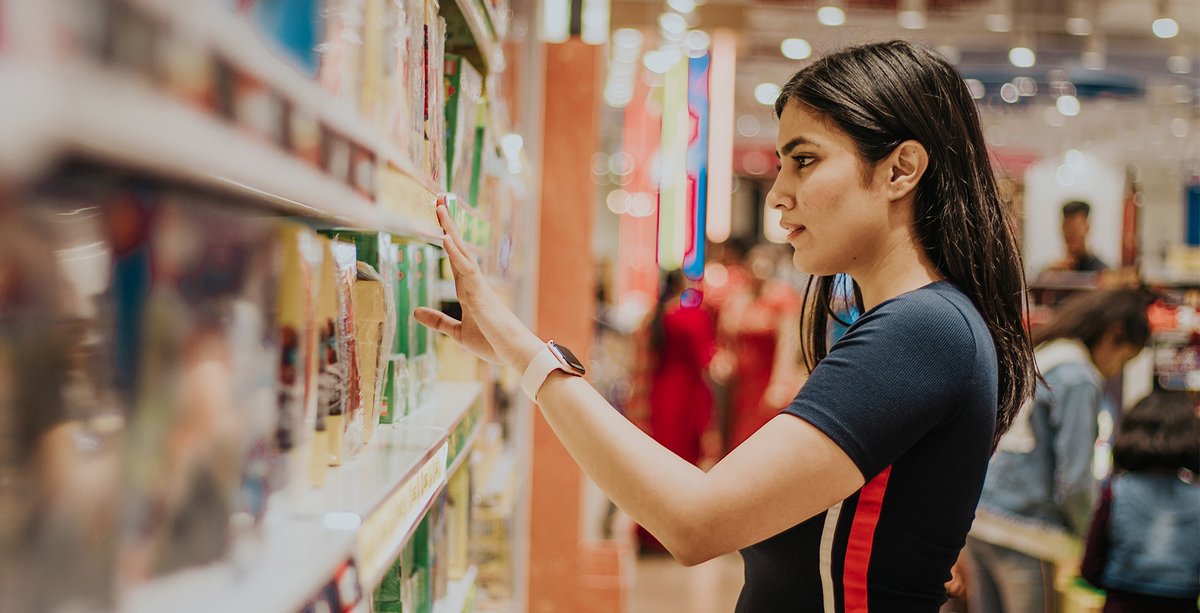 2. Marketing Automation
One of the most important aspects of email marketing, each SaaS offers sufficient workflow building.
MailerLite Marketing Automation
MailerLite provides a visual workflow editor with a number of triggers, actions, and conditions. While the SaaS doesn't offer pre-made workflows, it includes a number of workflow guides; each guide walks readers through building specific types of workflows, such as a product review email workflow.
One notable action the platform offers is the ability to copy a subscriber from one group to another while still keeping them in the original group. It's also possible to move a subscriber from one group to another and remove them from the original group. Neither action is available with Mailchimp.
Mailchimp Marketing Automation
Mailchimp offers two different workflow builders. The first of which is its original builder, titled 'Classic Automations'; the builder consists of triggers, actions, and conditions, but isn't visual and doesn't include a drag and drop interface.
Mailchimp's new workflow builder, titled 'Customer Journeys', offers visual building and uses starting points, rules, and actions. A Customer Journey can have one to three starting points, with just about 20 starting points to choose from; new starting points, such as 'Doesn't click email', are coming soon.
The classic builder offers more trigger options than MailerLite, while the new Customer Acquisition Journey builder provides more starting points. That said, Mailchimp users will have to at least opt for the Essentials plan to get any automation features. MailerLite's free plan includes all the automation features the SaaS has to offer. The Essentials plan starts at $9.99 per month.
Conclusion
There's no doubt that Mailchimp's two workflow builders offer a great deal of possibilities. But, MailerLite's builder holds its own. What's more, the fact that MailerLite includes a complete workflow builder within a free plan option is pretty great. As each platform brings a few different pros to the table, this section ends in a tie.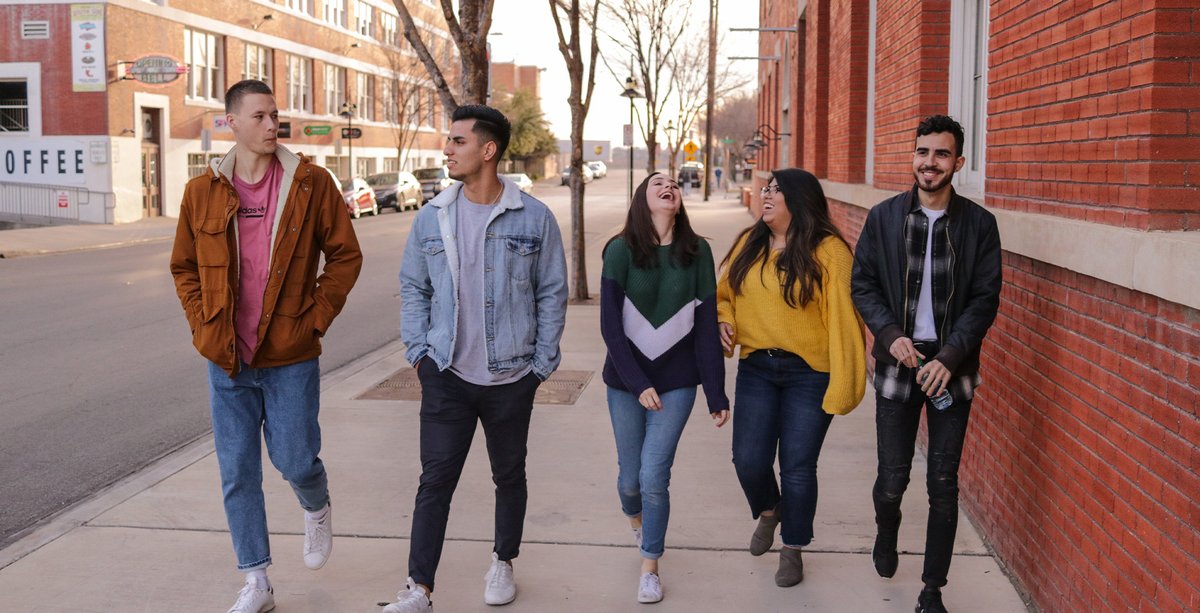 3. List Segmentation
These tools allow you to divide your contacts into several lists based on your audience's interests so that you can focus your email marketing efforts accordingly.
MailerLite List Segmentation
MailerLite allows you to divide your subscribers' list into different categories by using a dynamic tags system. You can apply several types of tags to your subscribers and even merge different tags.
By using this tag system, you can segment your list into different groups according to criteria such as the sign-up source, date, or campaign. You can also automatically remove a subscriber from a group once they joined another segment.
Mailchimp List Segmentation
Mailchimp's segmentation process means creating different lists of subscribers. There is the possibility to have duplicate contacts on different lists, however, you should remember that you will be charged for these duplicates. Mailchimp's powerful list segmentation features are based on machine-learning algorithms that predict, for example, the likelihood of a new purchase based on a customer's previous actions.
Conclusion
Thanks to its advanced segmentation algorithms, we give this trophy to Mailchimp.
4. Integrations
Email marketing platforms must have good integrations so they appeal to a larger audience. This offers more options for business owners and marketers for lead generation and sales platforms.
Businesses want to be able to automatically input all of their new opt-ins and customers to their email marketing audiences, and integrating the two platforms together is the way to do this.
MailerLite Integrations
MailerLite's platform offers 77 different integrations that directly connect to their platform. A few of their most prominent integrations include Shopify, WordPress, Facebook, OptinMonster, Squarespace, and WooCommerce.
However, there are several options out there that allow a business to connect their MailerLite account to their sales platform to collect emails and more.
Mailchimp Integrations
Mailchimp has just over 200 different integrations available on their platform, like WooCommerce, Slack, OptinMonster, Leadpages, and FreshBooks.
One notable integration they don't have, though, is Shopify. But they do have a featured section on their integrations page that lets users know how they can still create workarounds between the two platforms.
Mailchimp And Shopify Integration
Although it's always ideal to have integrations directly available between two apps, working with a tool like Zapier can create such a perfect connection between apps that it's by no means a dealbreaker.
Conclusion
Mailchimp has more than double the integrations that MailerLite has available, making that platform the clear winner, regardless of its beef with Shopify. It's good to keep in mind, though, that an integration isn't the end-all, be-all of two platforms working together.
There are plenty of tools, like Zapier for instance, that work as a third-party integration and can connect two separate platforms for you.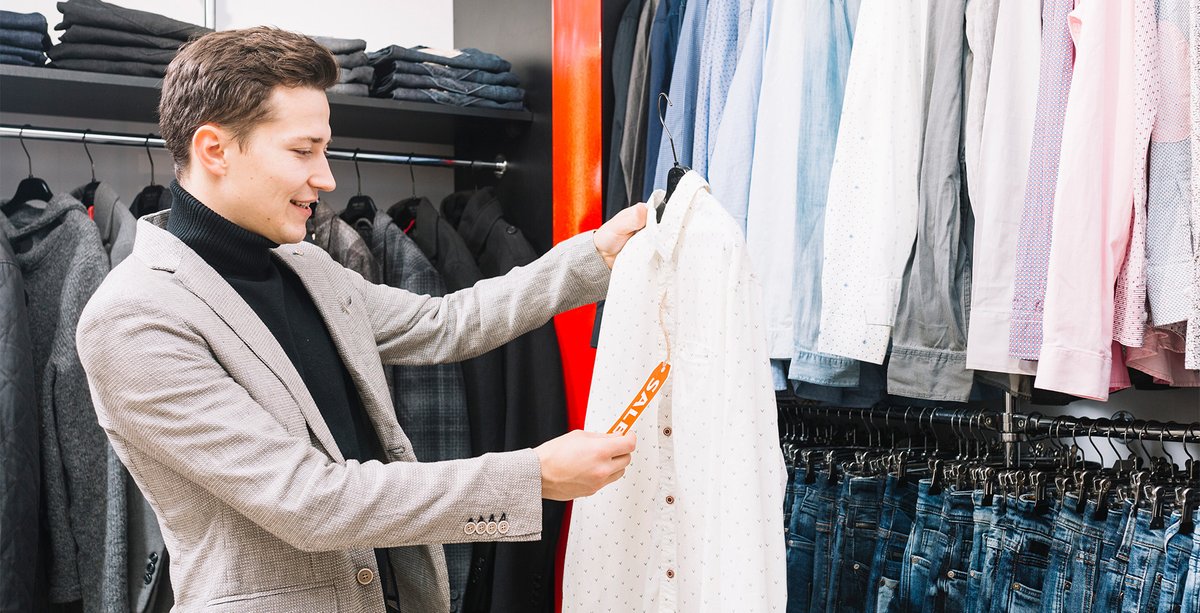 5. Pricing
Price is one of the main factors to consider when deciding which email marketing platform to work with. Here are the pricing options you get with each software.
MailerLite Pricing
MailerLite provides different pricing plans and a 14-days free trial that also grants you access to the platform's premium features. The first tier is free and you can use it for up to 1,000 subscribers and a maximum of 12,000 emails per month. The next plan costs $10/month. It can support up to the same number of subscribers, but there is an unlimited number of emails.
The second plan costs $15 and is available for up to 2,500 subscribers. The third tier costs $30 and can support up to 5,000 subscribers, and the advanced plan costs $50 and can be used for up to 5,000 contacts. For all these tiers, there is no limit to the number of emails you can send. The superior tiers also include advanced features such as promotion pop-ups, custom domains, dedicated IP, click maps, or unlimited landing pages.
MailChimp Pricing
Mailchimp also has different pricing options. The free tier is available for up to 2,000 contacts and it grants you access to a limited number of features. For their first tier, the Essential plan, the price starts at $9.99 per month for up to 500 contacts and increases based on the number of contacts you've got. It includes some basic features such as email or landing page forms, custom branding, A/B testing, and 24/7 support.
The Standard plan's price starts at $14.99 and it also includes customer journey builder tool and branching points, send-time optimization, customized templates, dynamic content features, or behavioral targeting. The most advanced plan is the Premium plan, the prices start at $299 and some of the extra features it includes are advanced segmentation features, comparative reports, multivariate tests, or phone support.
Conclusion
Comparing MailerLite vs Mailchimp from a pricing perspective is a bit tough because, although Mailchimp's price is higher, the upper tiers also include multiple advanced features. However, if you're on a limited budget, MailerLite can provide you all you need, for a reasonable price. Therefore, we consider it a tie.
Final words
This brings to an end the MailerLite vs. Mailchimp debate. Which one's the winner?
Well, they're both technically sound platforms and can be considered equals in the industry.
If you talk about the pricing structure, Mailchimp might be a little more costly for a small-scale business. On the other hand, MailerLite can be quite limiting for large companies as they'd like more advanced functionality to interact with their customer base.
If your business can support the expense of marketing tools managed by an in-house team or an external digital marketing agency, go for Mailchimp.
If you'd like a clear-cut, easy to use, and slightly economical solution, go for MailerLite.
With that out of the way, both platforms are equally amazing and worth your bucks. What do you think? MailerLite or Mailchimp? Let us know down in the comments!
Ready to work smarter, not harder? Try Zavops today.
Related Articles
---