Top 5 Marketing Automation Strategies For eCommerce Businesses
Being an eCommerce company founder is a little bit like being in a one-person band. Holding all the instruments together with great enthusiasm to carry it off making sure everything is well-tuned — and you need to be able to multitask like an all-time alert army regiment on the border. And to do that we need marketing automation strategies for ecommerce Businesses.
Playing all the instruments at once is doable, to begin with — but what about when you get more successful? As you grow from a startup to a large company, you get busier and more complex. A greater number of orders come in per month, product databases grow, and supply chains get more complicated. All of a sudden, you can't play all the instruments by yourself anymore.
And now you are trying to get out of your unscalable solo gig. In this scenario, What's one thing that makes your job easier when done well?
The answer is, of course, Automation! and proper marketing automation strategies for ecommerce Businesses
Marketing lends itself especially well to automation, leaving you free to concentrate on other tasks. In fact, marketing automation Strategies For eCommerce Businesses is one of the cleverest ways to claw a little time back from your business.
This blog will clue you in on everything you need to know about what marketing automation Strategies For eCommerce Businesses entails, how it can help your business become more effective, and what are strategies you can follow.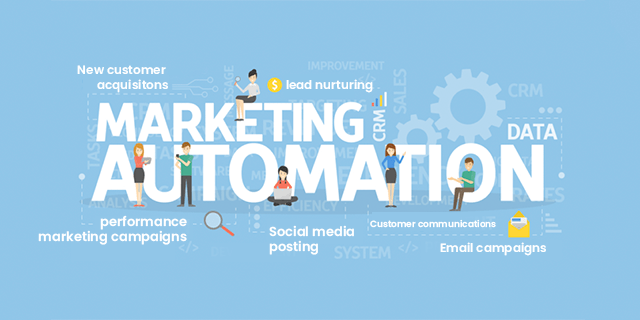 Why is Marketing automation important for eCommerce business?
Marketing, particularly for eCommerce businesses, involves a great number of daily, repetitive tasks that are vital to success. These include activities like new customer acquisitions, performance marketing campaigns, lead nurturing, email campaigns, mobile marketing, social media posting, customer communications and so on. While they are all pivotal to fulfilling your overarching marketing goals, they are also quite time-consuming.
Marketing automation is a software tool to take control of these repetitive tasks by automating necessary, yet time-consuming functions to streamline operations and maximize efficiency. The immediate result of putting these responsibilities on autopilot frees up your time to concentrate on higher-order problems. Additionally, marketing automation can provide a host of secondary benefits. All you need to do is implement some really effective marketing automation Strategies For eCommerce Businesses
What key tasks does Marketing Automation perform in eCommerce business?
Today, many marketers are overloaded with work and dealing with issues like being unable to track engagement, managing repetitive communications, behavioural data segmentation just to name a few. A world without marketing automation is survivable, would be more like a headache. Thus, in such cases, automation can help scale your programs, deliver more personalized and targeted communications, align with sales, and measure effectiveness.
Here are a Top 5 Marketing Automation Strategies For eCommerce Businesses
1. Customer Activation Campaigns
Imagine your company just launched yesterday. You know your target audience, but they don't know you — and the few who are aware of your brand don't have any meaningful connection to it. In order to get your brand off the ground, you need to make a splash. You need to generate engagement. You need to give your audience a reason to be excited about your company. In short, you need to activate your brand.
According to HubSpot, brand activations are one-off, in-person events, experiences, and interactions that forge lasting emotional connections between a brand and its target audience.
A brand activation will jolt your brand to life, garner attention from new audiences, and redefine how your existing audience perceives you. And with the right approach, brand activations can be remarkably effective — 98% of people feel more inclined to purchase a brand's products after attending an activation.
2. Improve CLTV (Customer Lifetime Value)
Many of us go for the brand we've interacted with before, there will also be those who would want to explore what the new brands have to offer. Be it discounts or the product range in their store. Add to that the ease of shopping on mobile devices, and you have a distracted shopper at all times!
While as a consumer, more options mean good news. As a business, you're actually losing sales – slowly and steadily to the increasing competition online.
To counter competition, we've seen brands go all out with their acquisition campaigns to reach new customers. But what about the ones that are already your customers? In fact, acquiring new customers is far more expensive than retaining existing ones.
Hence, it is important for eCommerce businesses to identify and nurture the most valuable customers to drive revenue and business growth and focus on marketing automation Strategies For eCommerce Businesses
This is where focusing on the Customer Lifetime Value (CLTV) comes in.
3. Triggered emails
The value of using automated emails—those triggered by customer actions, such as a purchase or download—goes deeper than just saving the marketer the trouble of sending individual emails manually. Consider just a few of the many ways an automated email could escort a customer to the next step in their engagement:
Updating a customer about the price or availability of a product in their wish list
Reducing cart abandonment with reminders and/or discounts
Reminding customers about the upcoming subscription renewals for products and services
Alerting customers about travel changes
Onboarding new customers with multi-step triggers
Hence, investing in automated email marketing can increase profits in a relatively short period of time.
4. Personalization based on segmentation
Customer segmentation works by breaking up your customer base into smaller segments based on who they are. This gets rid of the guesswork involved and helps you to understand what sort of marketing works best with them. Allowing you to implement marketing automation Strategies For eCommerce Businesses while still being personalized. It also allows your marketing automation services and customer engagement services to exist and perform virtually – an absolute necessity in this day and age. Whether you're engaging with customers by a virtual phone service via video, or using mobile apps.
Personalizing your marketing to these specific groups based on their actions throughout the customer journey allows you to be relevant to them and respond more specifically to their wants and needs.
5. Omni Channel Engagement
Omnichannel marketing is the approach where brands combine all possible channels, both online and offline, into a cohesive marketing automation Strategies For eCommerce Businesses .
Now the whole idea is to create a unified message for their consumers across all the channels in this ever-changing landscape and evolving consumer demands. Above all of this, there arises the immediate need to implement these plans into action and also automate these multi-channel marketing automation Strategies For eCommerce Businesses in order to improve their respective customer journey. It does not matter what channel the customer opts for, all he wants is a smooth and consistent experience.
6. Track Your VIP Customers
Always and always, just hunt 'em down. Keep a track of all your VIP customers, those who inordinately contribute to a large amount of your overall revenue so it's crucial for you to keep this segment of customers happy and regularly indulged with great offers personalized to only your loyal customers. Since they are a major factor for every business persuasion, evaluate the category that they're buying the most from; This will also help you recognize your best selling products and services.
Of course, all your customers need equal attention and unbiased customer experience but make sure you elevate the WOW factor for a customer who spends $200 a year as compared to one who spends $50 a year.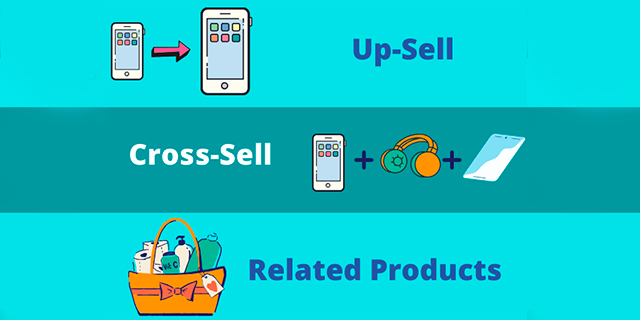 7. Seamless Cross-Sell & Upsell Campaigns
Besides customer communication, you could set up eCommerce marketing automation on your site. One easy way to do that is by displaying similar or complementary products on your product pages. You can integrate your CMS and shopping carts with your marketing automation to build personalized cross-sell and upsell communications based on buying history, first-party, and second-party data. A lot of marketing automation tools use AI and user behaviour to automate the entire process.
8. Build Engaging & Interactive Retention Campaigns
Just because someone is happy with their purchase, that doesn't necessarily mean that the customer will be a source of returning business. They may sign up for your service but never really give it much attention (making cancellation an easy decision).
This is when an automated re-engagement campaign can be such a powerful asset. Like an abandoned-cart program, you really have nothing to lose. If someone is no longer interested in what your eCommerce company has to offer, what's one more email?
On the other hand, it could dramatically increase the lifetime value of a customer who would have otherwise never contributed another penny to your revenues.
9. Improve customer satisfaction
Conversations around marketing automation are typically centred around gathering new leads and convincing them to convert. But we cannot discount the efficacy of automation in nurturing current customers and building lifelong relationships with them.
marketing automation Strategies For eCommerce Businesses can help build relationships with consumers. Whether it is assisting them with their order inquiries, customer service issues, or anything else – it can help build a fuller, better, and more comprehensive omnichannel experience.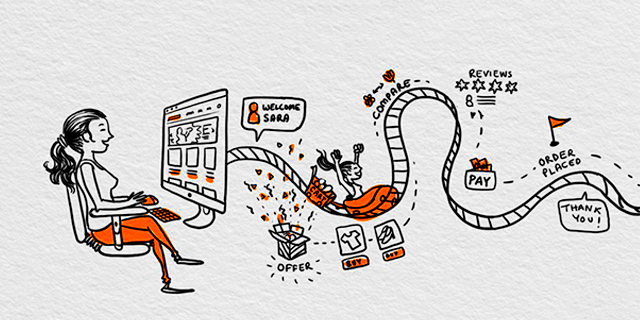 10. Micro-Moments
On the surface, each micro-moment a consumer has with a company may seem to be a small, insignificant interaction sitting by itself. But as a series of interactions happen, they can form a customer journey map – a chain of interlocking micro-moments, that may or may not end up with a purchase.
For years, we have been able to track a customer's journey from first interaction through a purchase. And we have used that information to do certain things. We redesign a website page because it isn't keeping visitors engaged, for example. We change the text, placement, and colours of CTA buttons and test their effectiveness. We're trying to get to that perfect user experience using marketing automation.
We want even the tiniest interaction to be smooth, seamless, delightful, no matter how a user has chosen to interact with our brand.
Wrapping Up
eCommerce marketers have a lot on their plate. From running social media campaigns to A/B testing landing pages, there's a premium on your time.
With marketing automation Strategies For eCommerce Businesses , you can gain some breathing space while looking like one of those rare marketing unicorns who can do fifteen things at once. Need help? Get in touch with us today!
Related Articles
---