Top 5 Factors To Consider While Choosing Right Marketing Automation Platform For Your Business
For a marketer, every lead is vital. Since no two persons are alike, why should you take them on the same journey? In this connected era, marketers are expected to go above and beyond to make their target customers engaged and delighted throughout their journey, irrespective of the path or their position in the sales funnel.
After all, what is the use of a brand if your customers do not have a good experience? That is what a good marketing automation feature does for a brand and helps customers while Choosing Right Marketing Automation Platform A good customer experience with loyal customers is a brand's basic and most important requirement. And to provide your customers with excellent experience, one must use a marketing automation specialist to leverage the best out of a marketing automation tool. or while Choosing Right Marketing Automation Platform
That's why 51% of businesses are using marketing automation in their promotion efforts, of which about 64% of them say it helps in boosting their sales. The interesting fact is that more than half of the B2B companies are planning to adopt marketing automation shortly. So, what exactly is marketing automation and why is it becoming a necessity? and why should you be extra careful while choosing marketing automation platform?
What can marketing automation do?
Tasks that otherwise would take a lot of daily time and effort include sending email drip campaigns and follow-up messages, posting on social media, triggered communications, lead filtering, remarketing campaigns, and progressive information capture. Essentially, everything you need for ensuring a delightful customer journey can be automated with a marketing automation tool.
With automation, you will be able to hand over the repetitive workflows to the software and concentrate on the essential tasks at hand. But for that, But for that choosing right marketing automation platform correctly is needed.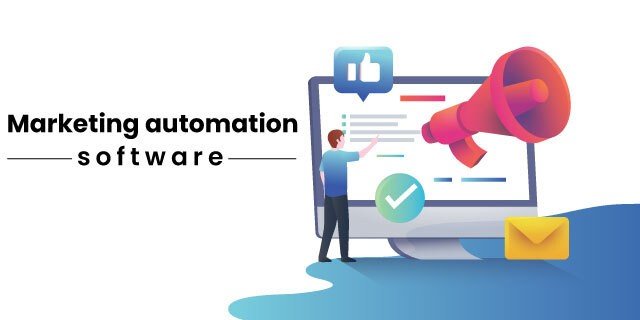 What exactly is marketing automation software?
In simple words, the marketing automation software aligns your marketing and sales team to help them function more effectively and precisely on the qualified leads.
The software itself is the marketing automation platform that works in the background to make the automation happen, kind of like your very own marketing assistant. Choosing Right Marketing Automation Platform can help any company get organized, increase sales, improve the customer experience and save a tremendous amount of time. They can be a real game-changer for businesses.
Why is Marketing Automation Software Important for Your Business?
Marketing Automation Softwares are packed with a variety of tools to leverage marketing, sales, and service processes that help businesses cater to their target audience.
As an organisation, big or small, streamlining your processes to achieve higher revenues at lower costs can prove to be a struggle. This is where marketing automation kicks in. Automation can help businesses set their people, processes and technology in harmony, to achieve higher efficiency and to drastically increase their revenues. This results in reduced admin and an increase in ROI.
Some Stats:-
The organizations that use marketing automation software have reported seeing an increase of almost 27% in their lead volume, increase in lead conversion by over 28%, and can increase their return on investment by a whopping 31%.
According to research, it has been noted that the organizations that use marketing automation software to map buyers journeys and nurture prospects witnessed a massive increase of 451% in qualified leads.
Well, let us now understand Top 5 Factors To Consider While Choosing Right Marketing Automation Platform For Your Business
Top 5 Factors To Consider While Choosing Right Marketing Automation Platform For Your Business
Let's get started!
1. Multiple Channels
Email marketing is only one component of a contemporary arsenal of seasoned marketers. Customers hop between channels and devices often and hence require a ready-to-use marketing automation platform.
SMS, push notifications, ads retargeting, and chat are only a few of the channels used by businesses to connect always-on customers. Consider how effectively the platform interacts with all your channels while looking for the right marketing option for your organization. You need a platform that can do everything to properly satisfy the needs of the future.
2. Integrations
The integration capability of different platforms that power your digital business is an important factor to consider while elevating your technology stack. You will be held back by platforms that demand special developments or offer only surface integration.
So, make sure Choosing Right Marketing Automation Platform that is ready for integration right from the start with your customer experience tools like CMS, digital experience platform (DXP), CRM, data platforms, demand-side platforms (DSP), webinar tools, content syndication platforms etc.
3. Usability
The important aspect of any software is how easy or complicated its user interface is. It is the one that either makes it or breaks it for many while looking for new software.
To evaluate a tool, it is better to ask for a demo to get a taste of what it feels like to use daily. Ideally, good software has to have clear navigation, streamlined and concise workflow for each process it does and has clearly defined menu items with contextual information.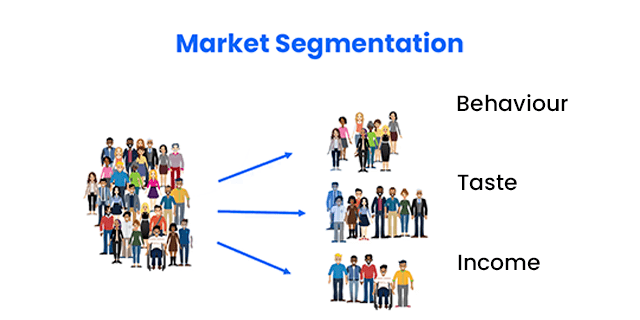 4. Segmentation
Segmentation is when a brand chooses its target audience based on what kind of product and service they offer. This means they consider people's preferences, behaviour, taste, income, and other factors before choosing their target market. Marketing automation systems help in segmenting these databases.
A marketing automation system must be capable of managing and maintaining customer-related information.
5. Artificial Intelligence
Artificial Intelligence (AI) can support your advertising mechanization endeavours by assisting with making customized associations with leads and clients the same. These game-changing headways can be utilized to customize email, opportunities, and further develop client maintenance.
Final Thoughts
If you're not making the most of automated marketing, then it's time to get started. Automated marketing offers loads of opportunities for your business, and getting started with it is easy. You could end up maximizing your marketing approach with minimal effort.
Follow our marketing automation tips on Choosing Right Marketing Automation Platform and you will be sure to see some amazing results for your campaigns. This is the easiest way to stay on top of your marketing while you're able to run your business at the same time. Need marketing automation consultancy? Get in touch with us today!
Related Articles
---