5 Tried and Tested Growth Hacking Strategies for SaaS Startups
Before I start, I just want to ask one question. What's your main aim as a SaaS company? Growth, obviously! Right? Skyrocketing success is expected from you. And it's vital to your long term survival.
But growth isn't that easy in today's competitive world, after all! You need robust growth hacking strategies for SaaS startups.
We clearly know that SaaS is currently experiencing marketing saturation.
In August 2021, there were above 150,000 SaaS companies listed on the leading business directory, SaaSHub. That's huge.
In the MarTech field alone, the number of SaaS companies has more than doubled from 3500-7040 in the last 3 years. Reason being? Fewer obstacles to entry have caused more competitors to the table.
So, what can you do as a SaaS startup to stand out from the crowd and demonstrate your value to prospective customers?
Don't say I sell useful products. That won't work!
Unless you're a tech giant like Google or Microsoft, customers aren't going to beat a path to your door just because you built a product.
To thrive in today's highly competitive world, you need a strong growth hacking strategies for SaaS startups that puts your product in front of customers.
Growth outcomes in the form of demo signups or business leads are everything to a new venture, but you can't just rely on the same old traditional marketing tactics that are devoid of growth hacking strategies for SaaS startups and growth marketing techniques.
Luckily, there are always new emerging growth hacking strategies for SaaS startups, growth hacking tools, and tricks to help you boost the outcomes of your inbound marketing.
In this blog, we're going to dive into the into top 5 growth hacking strategies for SaaS startups to help you compete within the SaaS market.
Top 5 growth marketing strategies for SaaS Startups.
But prior to that, you know what's SaaS?
What Is SaaS?
Software as a service (SaaS) is a software distribution model in which a third-party provider hosts applications and makes them available to customers over the Internet. SaaS is one of three main categories of cloud computing, alongside infrastructure as a service (IaaS) and platform as a service (PaaS).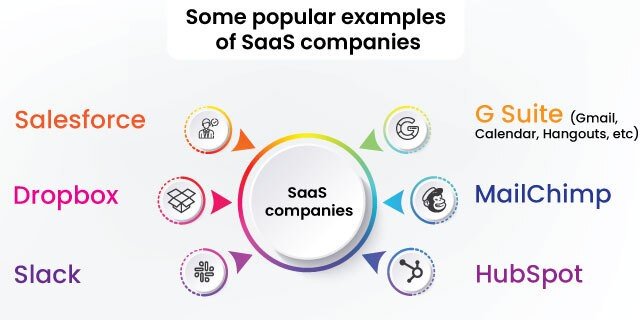 Some popular examples of SaaS companies include:
G Suite (Gmail, Calendar, Hangouts, Google Drive, Sheets, Docs, etc.)
What makes SaaS different from others?
The buyer's journey and the marketing funnel for SaaS are different from conventional businesses because the target audience for which the SaaS offering holds value (and thus makes them likely candidates for closing sales) is very limited, which makes reaching out to them a challenge.
How do you explain the benefits of your SaaS offering when it doesn't have an element of tangibility associated with it?"
Traditional digital marketing for businesses often has many goals, including making a sale, earning an email address or even raising brand awareness.
For SaaS companies, though, almost every digital marketing dollar spent can be traced back to one unifying goal: to convince prospects to sign up for a free trial, demo or a paid version of your software platform.
Now that we have a clear understanding of what SaaS is and how marketing a SaaS product differs from traditional marketing, let's move on to growth hacking strategies for SaaS startups.
Let's start
The 5 growth hacking strategies for saas startups
1. Streamline communication with your customers and leads
The sooner you can respond to a SaaS customer, the better.
This rings true whether we're talking about product issues, pricing questions or even praise.
When you're juggling multiple marketing channels, it's crucial to allocate your resources and keep a close eye on messages and notifications. Doing so could be the difference between a long-term customer and a lost lead.
Recent data from Salesforce notes that the experience a company provides is just as important as their product or service. The takeaway here is that you can't afford to let questions or feedback linger.
Some common instances are lead nurturing using marketing automation to turn demo signups into paying customers.
Also, automation tools can help you track leads and automate your marketing campaigns. Besides using state of the art sales tools, there are other ways to get more from your outreach efforts such as automating customer journeys like onboarding, training, A/B testing etc using marketing automation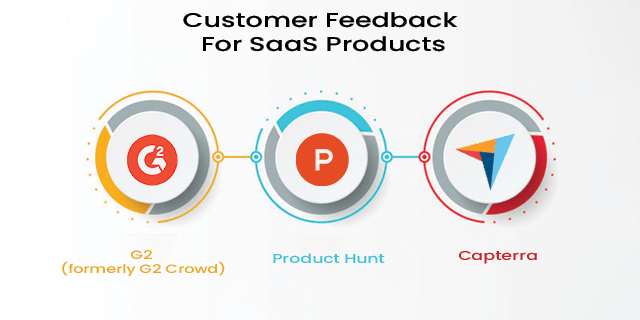 2. Curate reviews and customer success stories
Social proof and positive reviews are key to SaaS marketing, generating a sort of digital word-of-mouth.
According to data from Groove, testimonials and social proof go hand in hand with higher conversions.
This speaks to the importance of being featured and regularly reviewed on sites that aggregate customer feedback for SaaS products.
Piggybacking on the above, keeping open channels of communication makes it much easier to curate reviews on such sites. It makes it easier to ask for testimonials and case studies which are among the best ways to prove that your product is up to snuff.
For example, Optinmonster promotes a variety of testimonials on-site. These testimonials address a variety of industries, allowing them to show off their social proof and win over different segments of their audience.
Meanwhile, their testimonials and case studies break down specific metrics and performance data. The ability to show off actual numbers is much more compelling than just praise for a job well done.
That said, even the seemingly simplest forms of positive feedback can serve as good news for your business. Notice that many SaaS brands take the time to respond and re-publish shout-outs from customer
3. SEO
Search Engine Optimisation (SEO) is a strategy that improves the quantity and quality of traffic to your landing page or blog directly from search engines. Search marketing ensures brand ubiquity for different phases of buying intent.
68% of online experiences begin with a search engine, which makes SEO a critical marketing strategy to help grow your company's engagement. But it's not always easy in a world where businesses are fighting for their online content to be seen.
Startups especially have to understand that this is a process that needs to be continuously implemented and optimised over a long period of time. You won't get instant results, but it pays off to be patient and you see leads generated through search marketing.
4. Getting the right content in front of the right audience
As you've likely heard, content is king and very much still is, especially with SaaS. Users expect a lot of information in helping them make a buying decision and expect your brand to have a high level of authority. Developing the right content that attracts and keeps the potential customers engaged is important.
You can use tools like ​Spyfu and Google Keyword Planner to determine what your top keywords are, and what your target audience is searching for. A few strategies are sharing your content as a guest post on another blog with a similar audience, using platforms like Medium and publications, and using ads and boosting to get in front of the right audience.
5. Retargeting
Retargeting (or remarketing) is the process of tracking your website visitors around other sites where they'll get advert displays of your brand. This is a proven way to improve your conversion rates and ultimately grow as a business.
Retargeting is a valuable tool for marketers because it gives you a second chance to build credibility and familiarity with website visitors. That is why marketers regard it as an essential part of their inbound lead generation strategy.
Wrapping Up
Are you ready to start attracting new traffic immediately, while also building a reputable brand image that will serve you in the long term? If so take the following additional steps also:
Create FaceBook and LinkedIn profiles or improve on your existing profiles
Connect with influencers and start marketing your brand
Lastly, embrace the element of surprise. Shake things up from time to time because, at the end of the day, growth hacking or growth marketing is about being innovative in how you reach out to customers to get the most conversions. I'll be there with another blog to give your more interesting insights on MarTech. Till then stay tuned with us!
Related Articles
---