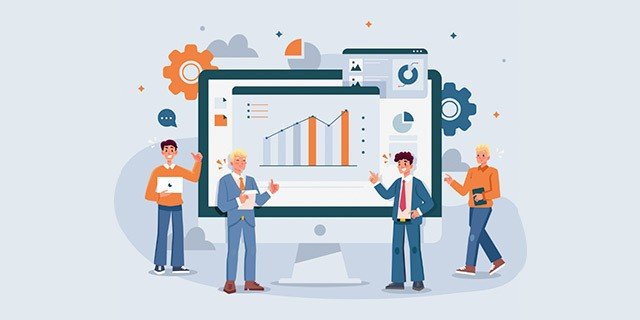 B2B Tools For Building a Inbound Lead Generation Program
Just Imagine, you're walking into the office on Monday morning worried how you will fulfill the shortfall in your quota for the month and suddenly you find 20 hot leads waiting for you in your CRM. Wouldn't that be an amazing thing to begin a new week? Letting go of the disappointments you had previously in lead generation.
Well, Definitely!
None would ever say no to some warm leads.
Nowadays, lead Generation's sourcing and process has been changed. Gone are the days when B2B sales teams solely relied on attending events or trade conferences for the whole day to create opportunity pipelines for the entire year. The onset of the digital age has brought in different types of Lead Generation Tools with 3 major benefits – time, ease and automation.
For all the glitters, at the end of the day, a business thrives on the steady supply of qualified leads. These leads, through careful nurturing, can do miracles.
Some Stats
A study shows that nurtured leads produce a 20% increase in revenue, on average.
But for that to scale, you must invest in automated lead generation platforms. Infact , 79% of top-notch brands are already utilizing b2b tools.
Another report says that 74% percent of companies claim converting leads into valued customers is their top priority, and yet, it's the point where most brands struggle.
As it's not just about making people visit your site but also about collecting their details so you can turn them into loyal customers from casual traffic for a lifetime.
How?You can learn more in our blog about Inbound B2B Lead Generation
But it's not magic to happen in a day.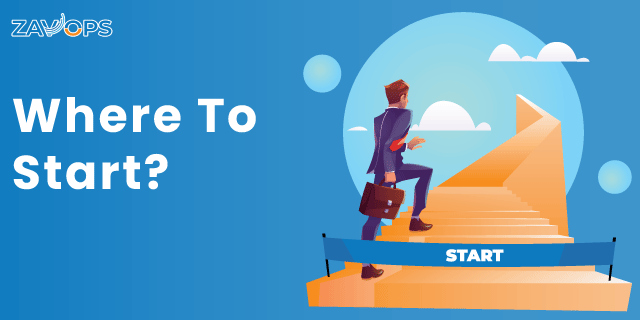 From Where To Start?
Wondering how to embark on the journey of lead generation?
First, check the basics. Understand your business's key personas, customers' pain points and pinpoint the goals. Next step, get well acquainted with the right set lead generation tools that will help you achieve your goals easily. But remember, it's better not to implement new tools if you have a leaky funnel and ineffective strategy.
And, why are these steps important?
Because the majority of B2B marketers have no idea about their aim and what they're doing, that's why they don't know which are the right B2B tools and how to use them while connecting with leads. 
So, before you start using lead generation tools, you should know why and how to use them and what exactly you want to achieve.
It's vital to work backward from your ideal customer. When you know who your target audience is, from their job title, lifestyle, key responsibilities, preferences, infact where they hang out on and offline right down to their aims and pain points, it will make it convenient to build a list of prospects who have similar features. As with most business activities, strategies that are golden oldies can be a good way to start generating leads.
Now, let's know the definition of Lead Generation B2B Tools first!
What Is a Lead Generation Tool?
Lead generation tools make it convenient to gain quality leads with as little manual mentoring and follow-ups as possible. They help businesses in having a steady stream of leads coupled with features including easy tracking of leads, measuring the ROI consistently, tracking of lead sources and much more.
A good lead generation tool essentially makes it easy to gain qualified leads without doing a whole lot of coding yourself.
Why are lead generation tools required?
Lead generation tools make it convenient to gain quality leads with as little manual mentoring and follow-ups as possible. They help businesses in having a steady stream of leads coupled with features including easy tracking of leads, measuring the ROI consistently, tracking of lead sources and much more.
Also, these tools save a lot of our time and effort. As a report by Marketing Charts, 17% of marketers spend more than 15 hours per week on the challenging process of lead generation. Which is indeed, huge. By using them, the marketing and sales cycle become considerably easier and less time consuming than ever. Basically, your lead generation B2B tools are required to streamline your whole growth strategy.
What are the types of Lead Generation B2B Tools?
If you're pondering over, "What are the different types of tools for lead generation?" Here's a quick smashup of each type:
1. On-page lead generation tools: To help you catch warm leads right on your website.
2. Outreach tools: To help you reach out to the target audience and grab their attention to your website and other places.
3. Communication tools: So you can build strong and long term customer relationships through tools like chatbots, etc.
4. Customer Relationship Marketing tools: Also called as CRM tools, they help to manage your business interaction with new and potential customers.
5. Email Marketing tools: For generating, attracting and encouraging leads throughout your customer journey.
6. Advertising tools: To help in driving traffic from organic and paid search.
7. Sales tools: To track your deals, calculate your performance, boost up the lead generation, and improve lead quality.
8. ABM Tools : To allow you to weed out less-valuable companies previously and make sure marketing and sales are in complete alignment.
With a combo of the above useful lead generation tools, you'll be able to promptly spot and convert leads.
How to choose good lead generation tools?
So, what exactly makes a great lead generation tool? Here are some of the benchmarks we keep in mind when reviewing any lead generation tool.
Let's dive in!
1. Present Features- Does the tool have all the features you require, or are they all ooze? A great lead generation tool gives you relevant features rather than fancy features.
2. Usability or Ease of implementation- Businesses and marketers are already struggling due to the current competition. So, a lead generation tool that is simple to set up, use, and steer – ofcourse not a herculean task which needs interference from an IT department or software developer time to time — is perfect.
3. Platform Integrations- As the marketers' tech stacks are tight, using a lead generation tool that connects or integrates other important tools to smooth your sales and marketing processes are indispensable today.
4. Cost- As many businesses and companies are sitting up or lack adequate resources, cost is a vital factor, which should be taken into account. Of course, who doesn't want to get the best features at minimal investment?
5. Scalability- The ultimate aim of each business is to boost their ROI and grow. With rising dependency on IT, search for solutions that can grow with you. Your lead generation tools should be able to manage all your expanding operations and growing potential customers.
Final Words
Every company has its individual budget, goals, and skill levels but we all want the same thing – to build a successful business. Don't we?
With the right set of lead generation tools, we can develop a steady stream of warm leads that turn into long term customers. These tools singlehandedly automate the puzzling task of lead generation right down to the sales.
But remember, Lead Generation Tools aren't a panacea. At the end of the day, they're just a helping B2B tool. You can't entirely depend on tools, no matter how useful they are. If you want the desired outcome, you've to put in your own efforts as well. Ultimately, your success relies on how effectively and smartly you utilize them.
Related Articles
---